The Board nominated Henry Bosch and Eric Nederlof to fill 3 vacancies and asked the membership to provide additional nominations. Since the membership did not submit any additional nominations, the Board also nominated Henry VanSteenbergen to fill the third vacancy. There is no need for an election and the Board nominees will be declared elected by acclamation at our AGM in March 2022.

About our Board of Director nominees:


Henry Bosch
Henry Bosch is a Senior Manager at EPCOR responsible for operational technology and cybersecurity of Edmonton's power grid. He has been employed there for 4 years.
Henry and his wife Laura have been married for 15 years and have three children. They attend St. Albert Canadian Reformed Church where Henry serves as an Elder and sound technician.

Henry has been a Christian Credit Union member since 1982. He would like to help us achieve our vision and become a recognized leader in applying Christian values to financial services. He has completed 2 terms on the Board and has agreed to serve for another term. He is currently the President of the Board.


Eric Nederlof
Eric is a Provincial Representative at the Christian Labour Association of Canada (CLAC) where he has been employed for 30 years.
Eric and his wife Winona have been married for 32 years and have 4 children and 6 grandchildren. They attend Crestwood Presbyterian Church (PCA) where he serves as an Elder and as the Presbytery Stated Clerk.

Eric and Winona have been Christian Credit Union members since moving to Edmonton in 1996. He is a strong proponent of the Christian CU mission which is to encourage people to be good stewards of the financial resources God has given to them. Eric is currently serving in a non-Director role on our governance committee.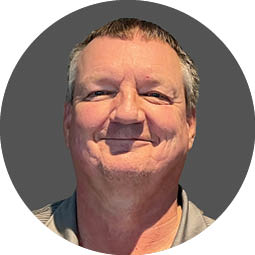 Henry VanSteenbergen
Henry is the retired owner of a successful trucking business and currently works part time with the Hope Mission Rescue Van, caring for people who are vulnerable in and in need.


Henry and his wife Marjorie have 5 adult children and 1 grandchild. They attend Crestwood Presbyterian Church where Henry has served as a church elder. Henry has also served as a catechism teacher and on the Boards of the Christian Immigration Society, Rehoboth Christian Ministries, the Trestlecreek Condo Corporation, and the Oswego Strata Council.

Henry joined Christian Credit Union in 1967 through the Youth Banking Program. He previously served 2 six-year terms on the Board and is looking forward to providing strategic direction and representing our membership.