We support grade 12 graduating students at participating schools in the Christian community with $1,000 scholarships. Students are required to write an essay emphasizing the meaning of "Biblical Stewardship" and how it applies to their life. In addition, the student should provide a brief outline of their accomplishments, volunteerism, life and career goals.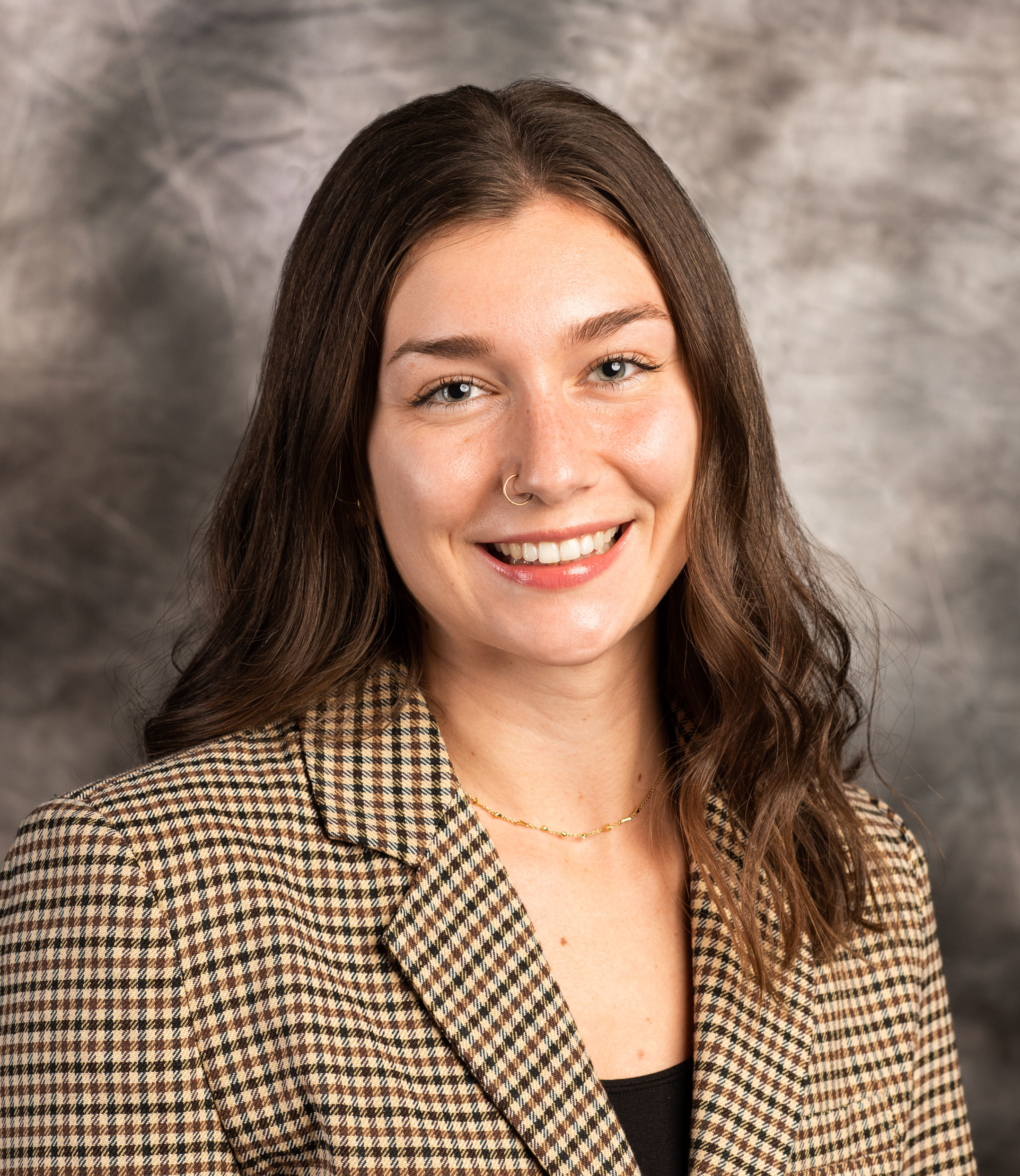 Madison St. Louis
The King's University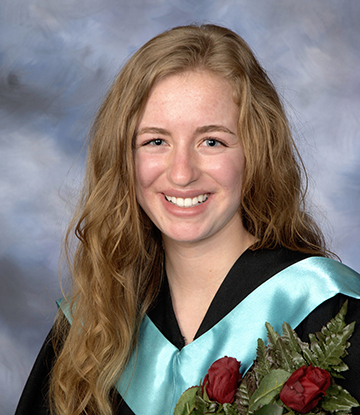 Renee Bennik
Tyndale Christian School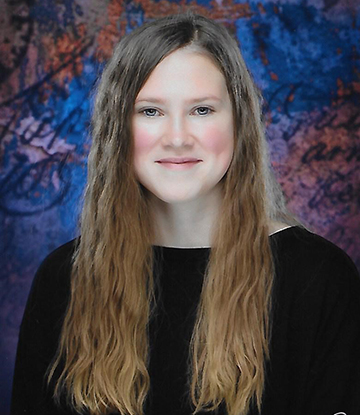 Anika Guillaume
Edmonton Christian High School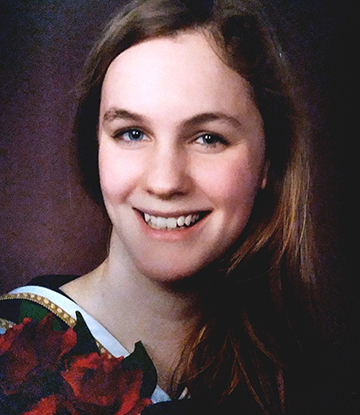 Emily Hofsink
Coaldale Christian School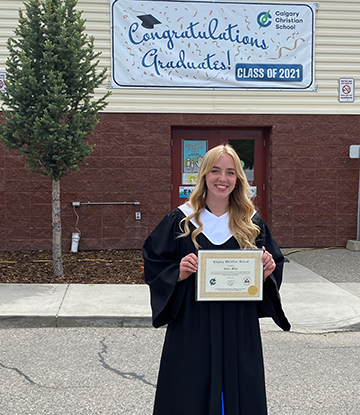 Jaden Milne
Calgary Christian School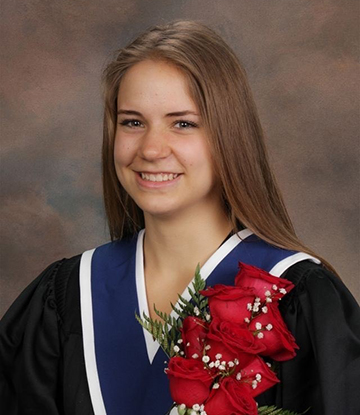 Brittney Peters
Covenant Canadian Reformed School​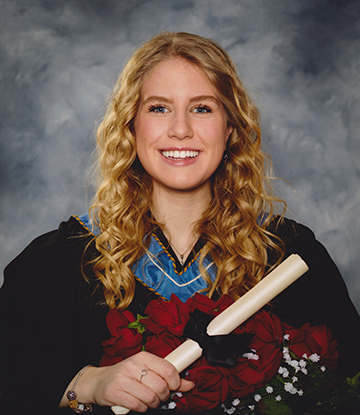 Katelynn Schalk
Immanuel Christian High School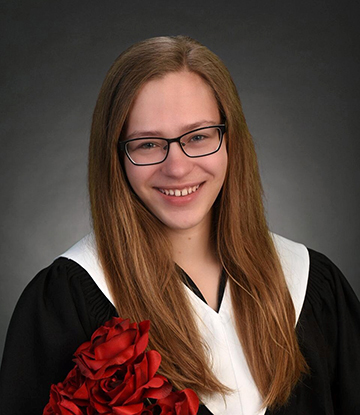 Anneke van Dyk
Parkland Immanuel Christian School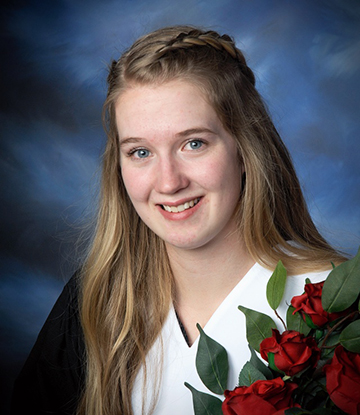 Heidi Van Eeden Petersman
Providence Christian School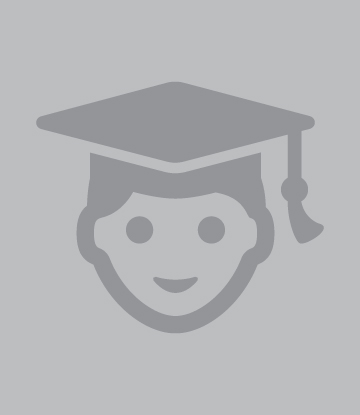 Jason Van Esch
Calvin Christian School
Madison is enrolled in her 4th year of studies for a Bachelor of Commerce degree at The King's University. She grew up in Westlock, Alberta and spent a couple of years in Bible college and ministry before enrolling at King's. Madison chose King's so she could specialize in non-profit business, be part of a strong Christian community, and build new relationships. Madison feels encouraged by her professors to pursue her education and grow in faith. She is very grateful for the $1,000 scholarship provided by Christian Credit Union that helps cover the cost of tuition.
I believe our everyday lives are where true biblical stewardship shines. Even the words we use can be part of our calling to live as Godly stewards. 'Our merciful Lord does not value the gift but rather the attitude behind it'- 2 Corinthians 9:7 reminds us of this when it notes that God loves a cheerful giver.
Genesis 2:15 says "The Lord God took the man and put him in the Garden of Eden to work and take care of it." God has placed us in charge of ta retaking for his beautiful creation, this involves taking care of nature and being aware of how we can live sustainably but also taking care of our neighbours, who are also carefully created by God.
Biblical stewardship is taking care of all that is in your life with the knowledge that is not yours, but God's. This responsibility stretches beyond the basic care for our material, earthly things such as health, money, possessions, environment, and neighbors.
I have been challenged in being a servant of God by letting go of what I thought I wanted and accepting that God has a plan and will use me and my gifts for his glory and honor.
As Christians we believe that everything, we have has been given to us out of grace by God. This gives us all the more reason to devote all that we have to Him.
As I grow in my faith, I feel encouraged knowing that even small contributions to my community glorify God. By leading a group at church of taking time to participate in senior home worship with the elderly, I am choosing to steward time in a way that serves God's people.
The Bible teaches me not to work solely for the money, but as a way to glorify God with my talents and serve my neighbour.
God placed Adam in the garden to take care of everything he had made. Similarly, we are created to work under God's control and do whatever tasks he wants us to complete. We are called to be careful stewards of everything God created.
We must remember that all riches come only from God, regardless of what we try to do to get more. It may be easy to see it as the fruit of our own labors, but in the end, we must give God the honor.