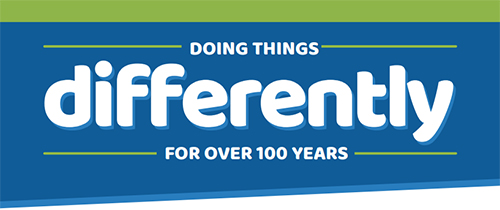 As a credit union member…
You're an owner.
Credit unions are collectively owned by the people who belong to them. That makes each of our 5.7 million members a shareholder.
You'll always get great products and services.
We pride ourselves on offering some of the best financial products in the industry, but with personalized service, competitive rates, and fewer fees.
Credit cards
Savings accounts
Mortgages
Chequing accounts
Insurance
Wealth planning
Investment products
Business loans
You'll get access to a large cross Canada network.
As a cooperative, fairness is in our DNA.
That's why we make sure that all members get access from wherever they call home. The first credit union opened its doors in 1908. And since then, we've opened over 1,800 branches in 369+ communities across Canada.
Plus, we're stronger than you think.
We also work hard to protect your money. Credit unions in all provinces have strong records for safety and soundness, and have never experienced a loss of their members' deposits. And, to be extra safe, deposits at credit unions are insured with provincial guarantees that are higher than – or equal to – what is available through the big banks.
Learn More